Yeti Slopes
Comments
Log in with itch.io to leave a comment.
Very cool and fun! :D love all you projects <3
Really nice game! I like it <3
I ate 107 humans and must say... I enjoyed it!
Thank you for the feedback! We are hopeful that you are not feeling hungry anymore after eating so many delicious humans)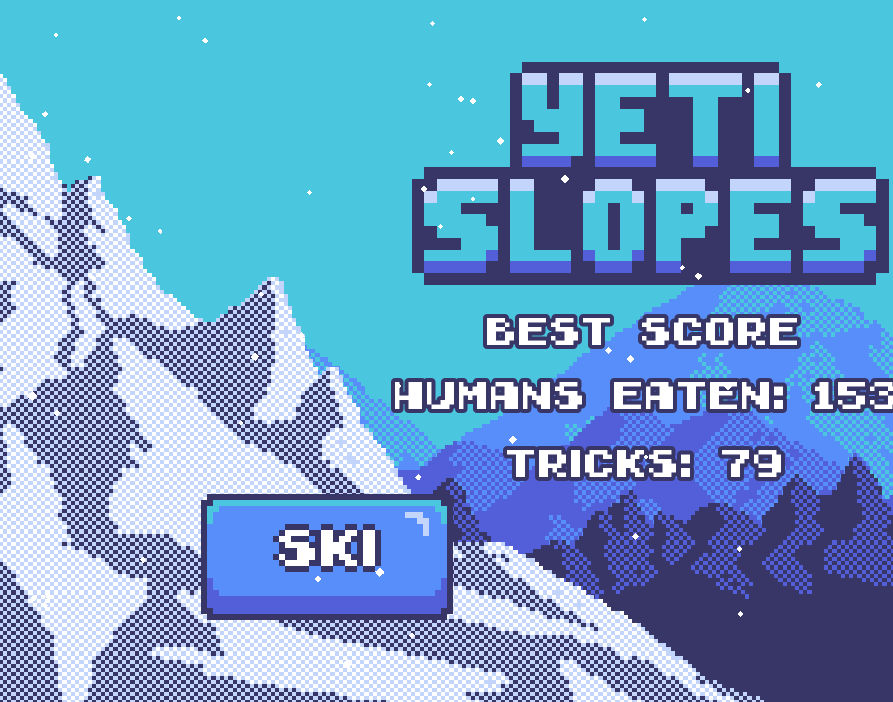 I love this game. Impressive artworks, particles, and the movement feels really good. I love the squishing and stretching of the yetti.

Your games are awesome, I would love to see this at the playstore or somewhere :)
Thanks a lot for the feedback! We tried hard to make it as good as possible and we glad that you like it! Maybe one day our games will be at the playstore)
Fun and polished same as every week! Great job :)